56 Persons Killed In Borno By Suspected Boko Haram Members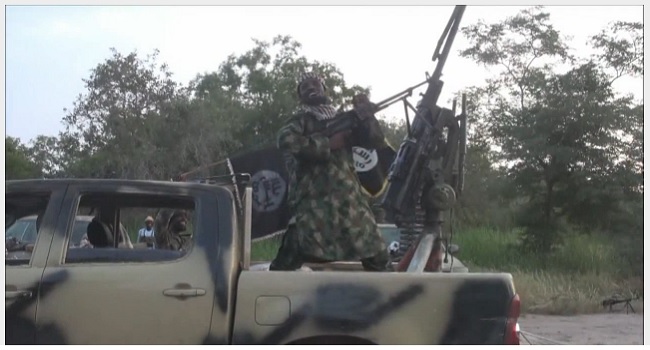 At least 56 persons have been killed in Nganzai town in Borno State in Nigeria's volatile north-east region.
The Governor of the State, Kashim Shettima, confirmed the killing which occurred on Friday.
The killing was carried out by suspected insurgents, who had earlier attacked neighbouring Gudumbali and were repelled by the military before they moved to Badu village in Nganzai where they unleashed terror.
Governor Kashim condemned the attack and said that a committee had since been despatched to the area to assess the extent of the damage and conduct burial for the victims.
Security authorities are yet to speak on the incident.
Members of the terrorists group have carried out series of attacks on communities, places of worship, schools and public places in the north-east in the last five years.
They are attempting to establish an Islamic State and end western education in the region.
President Muhammadu Buhari had few weeks ago given Service Chiefs three months to end the activities of the Boko Haram sect in the region.