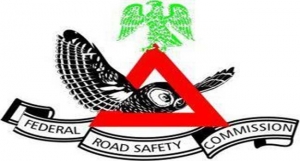 The Federal Road Safety Commission (FRSC) has embarked on a relentless war against highway carelessness by heavy-duty truck drivers, following recent tragic accidents caused by such vehicles.
Officials of the Anambra State Sector Command of the Commission, at the Amansea axis of the Enugu-Onitsha expressway, mounted a stop and check operation on articulated and heavy-duty truck drivers.
The operation was in its fourth phase of the 'Operation Scorpion,' and areas of monitoring includes Enugu-Onitsha expressway to Nineth mile, Nineth Mile to Udi and Okigwe to Enugu, in the south-east.
While sensitizing drivers on the need to always be conscious of safety when on the highway, the Assistant Corps Marshal in charge of Administration and Strategy, Augustine Aipoh, urged them to comply with the safety standards, in order to save their lives and that of others.
The officials caught a number of defaulting drivers.
Some of the drivers while appreciating the activities of the FRSC, complained about the challenges facing them in the course of plying their trade.