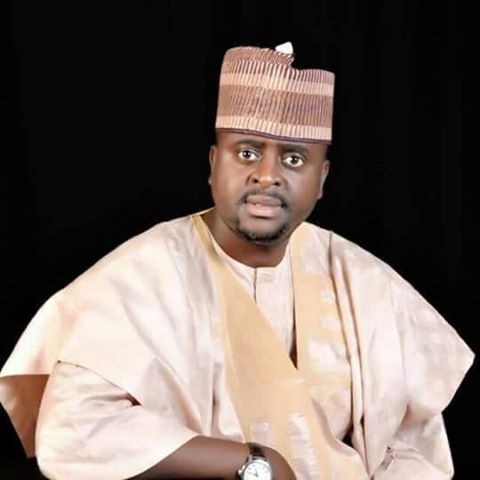 A Member representing Suleja, Gurara, Tafa, Federal Constituency, Representative Abubakar Suleja, has awarded foreign scholarships to 12  undergraduates from different parts of his constituency to study various degree programmes at Noida International University, India.
Representative Suleja, who was the pioneer National Youth Leader of All Progressives Congress (APC), added that his decision to sponsor the students abroad for the scholarship programme in General Nursing and Midwifery, Physiotherapy, Biotechnology and Civil Engineering was part of his contributions to improve on medical personnel and healthcare facilities at Suleja, Taffa and Gurara Federal Constituency of the State.
He further explained that the undergraduates, who would be travelling to India for further studies, were selected based on merit from the communities under his Constituency, stressing that most of them are from very poor backgrounds while some have lost their parents.
Infants Fatality Rates
"Actually, my intention to improve on healthcare personnel and healthcare facilities in my Constituency, is not limited to these 12 indigent undergraduate students. What motivated me to embark on this initiative was that during my campaign, it was discovered that in my Constituency, most of the communities were lacking medical personnel and health care facilities which led to the deaths of mostly women and their infants during pregnancy and delivery periods.
"In addition to that, a woman could be in labour and before she was conveyed to the hospital, it could be observed that she could not even get first aid treatment and she would lose her life in the process.
"I felt I should pick some of these students from these communities to go and study medical courses abroad in order for them to return to the country and help their communities at the completion of their respective courses", he said.
He noted further that with the initiative, he was sure that infant mortality rates would soon be reduced to the barest minimum to guarantee a conducive living environment especially for the people at the grassroots.
He disclosed further that his intervention programme was not limited to sponsoring students to embark on degree programmes at the universities abroad, saying that "locally, we are training 40 additional students in their educational pursuits and five of them would be going to the Federal Medical Centre in Birnin Kebbi to study Dispensary, Technology and Optical Sciences".
He added that others would be going to School of Health Technology to study Health and Community related courses in various Schools of Health Technology in parts of the northern Nigeria, emphasizing further that other empowerment programmes would be coming up between now to end of the year.
He, however,  said that, "we are going to train additional 1,000 youths in various capacities which include: soap making, hair dressing, solar energy and computer training, electrical and electronics installation and repairs among other vocations after which we would give the trainees empowerment kits and the capital to start up their businesses so that they can be self- reliant and contribute their quota to both their families and the society at the completion of their training programme".
Meanwhile, a Ministerial nominee from Kogi State and former Deputy National Legal Adviser of the APC, Mr James Ocholi, had described the Scholarship programme as not "only a remarkable achievement but as a wise investment in the future of the teenagers within his Constituency despite his very slim purse".
Mr Ocholi made the statement in an interaction with reporters at the occasion, highlighting that many of the state governors in parts of the country should learn from what Representative Suleja had done because of the inabilities of many of the state governors in parts of the country to pay their civil servants and overheads, especially following paucity of funds.
Beneficiaries of the international scholarship programme are Abdullahi Musa and Musa Abdulmuminu, Aisha Abdullahi, Aisha Ismail, Fatima Abubakar, Garba Maryam, Maryam Abdulhamid, Maryam Yusuf Talatu, Maryam Isha, Rashida Abubakar and Zinatu Ibrahim.
Aisha Ismail, one of the beneficiaries, commended the efforts of Representative Suleja on behalf of her colleagues, for choosing them to be among those that would travel to study in India.
"If not because of him, I don't think most of us would have this kind of opportunity to study abroad, most of us are from poor background that cannot even afford to pay the school fees talk less of going to India to study", she said.