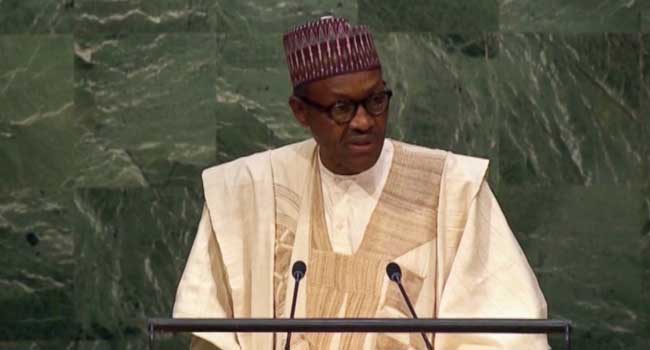 Nigeria's President, Muhammadu Buhari, has reiterated that Boko Haram terrorism and their ideology, would soon be defeated and consigned to history, as security agents continue to pummel the insurgents in the north eastern part of the nation.
The President, who was represented by the Vice President, Professor Yemi Osinbajo, at the graduation of participants at the National Institute for Policy and Strategic Studies (NIPSS), called on persons or groups who have grievances or dissatisfaction, to pursue their cause through democratic means.
Sixty-three participants, drawn from every sector of the society, graduated at the Senior Executive Course 37 of the institute after 10 months of research work, including study tours and receiving numerous lectures from scholars and experts on variety of subjects.
The President assured Nigerians that the war against terrorism was non-negotiable, and that the nation needed to build the civic capacity to defeat false and dangerous premises and assumptions of violent extremism.
Commending the participants for a thorough research on the theme; 'Repositioning Nigeria's Educational System For Global Competitiveness', the President observed that the education system in Nigeria was in a difficult situation that required adequate attention.
The Institute, since inception, has produced over one thousand top level policy and strategy experts that are making impact on national development from various sectors which include; the military, Police, academics, organised private sector, as well as other professional groups.