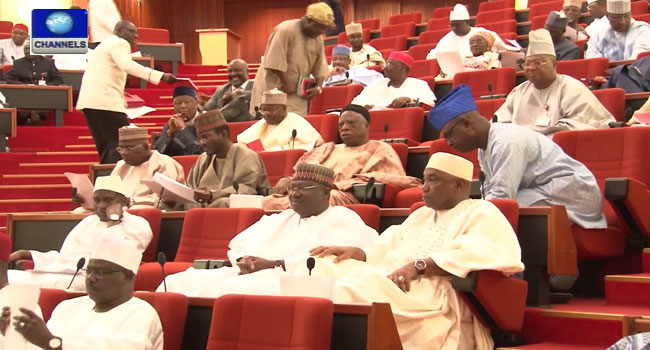 The Senate has passed a resolution urging the Federal Government to immortalize the late former Governor of Kogi State, Abubakar Audu, who died on Sunday, November 23 before the conclusion of the Kogi State governorship election.
The Senate, in his honour observed a minute silence and resolved to send a high powered delegation to Kogi State, to condole with the people, government and the family of the deceased.
Federal lawmakers eulogized the Late Abubakar Audu describing him as a man of the people who left indelible marks on the sands of time in Kogi State where he served as Governor.
This is the first time in the history of the country that a leading governorship candidate will be announced dead just before the final verdict on the contest.
Chief Abubakar Audu was leading in the results announced by INEC, scoring 240,867 votes while Governor Wada of the PDP polled 199,514 votes.
Mr Audu is reported to have died of undisclosed medical reasons.