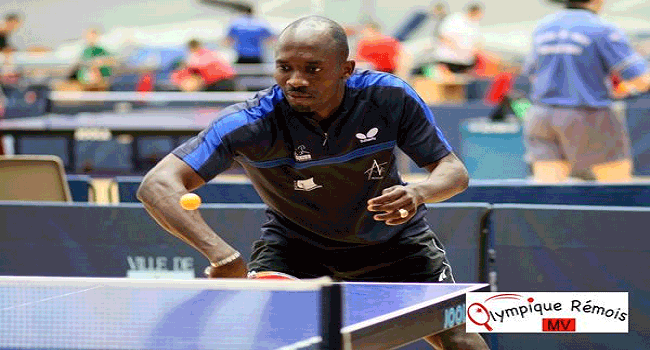 Africa's number two table tennis player, Aruna Quadri and six-time Olympian, Segun Toriola as well as Olufunke Oshonaike and Edem Offiong have been confirmed as Nigeria's representatives at next month's ITTF Africa Top 16 Cup holding in Khartoum, Sudan.
In the list of qualified players released by the Africa Table Tennis Federation (ATTF), Quadri who won the tournament in 2014 in Lagos will battle for the title against his rival, Egypt's Omar Assar who has remained a threat to the Nigerian rise in the continent.
The tournament scheduled to hold on February 14 to 15 has the top 15 players in the continent including a player from the host country to complete the top 16.
Toriola will join Quadri to cmpete for the laurel in the men's event while Oshonaike who has already secured a place at this year's Rio Olympic Games in Brazil will be joined in the women event by Edem Offiong who is at present plying her trade in the Portuguese elite league.
Having claimed three titles in 2015, the Egyptian duo of Omar Assar and Dina Meshref, top the list of invitees for the two-day tournament to be staged at the International Conference Centre in Khartoum, the capital city of Sudan.
Winners in the men and women events will represent the continent at the 2016 World Cups.
The players competing at the event are:
Men: Omar Assar (Egypt), Quadri Aruna (Nigeria), El-Sayed Lashin (Egypt), Saheed Idowu (Congo Brazzaville), Segun Toriola (Nigeria), Idir Khourta (Algeria), Suraju Saka (Congo Brazzaville), Olouwachehoun Guiganfode (Benin), Mawussi Agbetoglo (Togo), Sofiène Boudjadja (Algeria), Adem Hamam (Tunisia), Fessou Lawson-Gaizer (Togo), Alain Patrick Jague Niken Jiotsa (Cameroon), Derek Abrefa (Ghana), Emmanuel Ngwe Nikeng (Cameroon)
Women: Dina Meshref (Egypt), Nadeen El-Dawlatly (Egypt), Han Xing (Congo Brazzaville), Olufunke Oshonaike (Nigeria), Offiong Edem (Nigeria), Sara Hanffou (Cameroon), Islem Laid (Algeria), Lynda Loghraibi (Algeria), Zodwa Maphanga (South Africa), Amma Liobaka (Democratic Republic of Congo), Onyinyechi Nwachukwu (Congo Brazzaville), Cynthia Kwabi (Ghana), Harriet Ntumnyuy (Cameroon), Celia baah-Danso (Ghana), Isabel Albino (Angola).
Egypt's Omar Assar and Dina Meshref are the defending champions of the competition.