Army To Close Markets In Borno, Yobe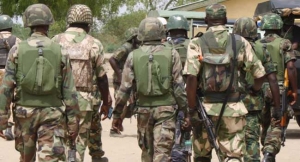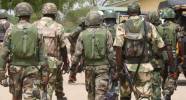 The Nigerian Army is set to close some markets in Borno and Yobe states identified for engaging in illegal trade.
Addressing a news conference in Abuja, the Director, Army Public Relations, Colonel Sani Usman said that the measure is to curtail illicit trading and smuggling in the northeast.
Also speaking at the news conference, the Chief of Civil Military Affairs, Major General Nicholas Rogers added that the Nigerian Army is collaborating with the National Union of Road Transport Workers (NURTW) to ensure thorough search of vehicles and commuters and arrest anyone in possession of arms and ammunitions.