Fuel Scarcity Hits Ibadan, Oyo State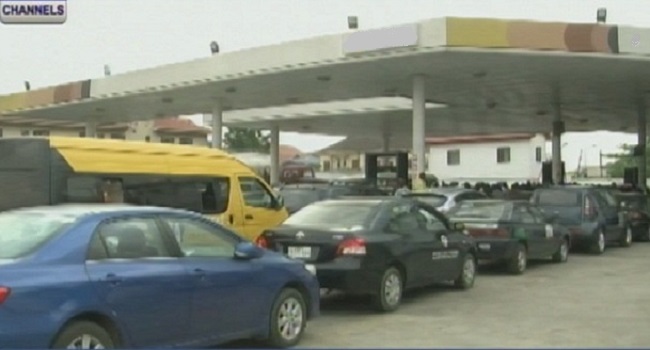 Motorists are groaning as queues reappeared in fueling stations across Ibadan the Oyo State capital.
The situation has started creating panic among residents.
Going round some major roads within Ibadan, Channels TV discovered that only a handful of petrol stations were selling petrol while majority were not selling.
Both the independent and major marketers appeared to be affected as most were not selling.
Some motorists are suspecting that some filling stations are possibly hoarding the products as no explanation has been given for the non-availability of the product.
Some of the station managers who spoke to Channels TV denied this allegation and told our correspondent that they were not dispensing fuel because they did not have product to sell.
However, managers of some of the few stations selling claimed that they had no idea why there should be any form of fuel scarcity.
These few stations sold at the official pump price but there were fears that they might not be doing so for long if the fuel scarcity continues.
Efforts to get the NNPC or the leadership of IPMAN for comments were unsuccessful.