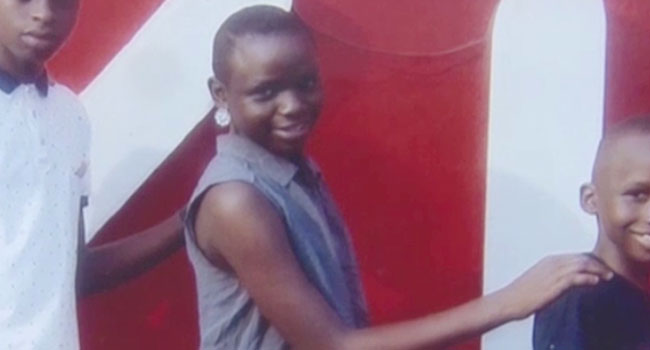 The much anticipated handover of Ese Oruru, the teenager allegedly abducted from her Bayelsa home has taken place.
The 13 year old was re-united with her mother today (Wednesday).
Spokesperson of the Nigerian Police, Missus Bisi Kolawole said the abducted 13 year old Ese Oruru, who is currently in police custody and in the Gender and Child Care Protection Unit, is undergoing medical and psychological check-up after which she will be reunited with her parents.
The Force PRO in a short speech read to the media also said an in-house investigation has been launched by the Inspector General of Police to vet the involvement of the Nigerian Police during the abduction period.
She said the abductor, Yunusa Dahiru who is in police custody, and all other actors in the abduction will be brought to justice.
Both Ese and her mother, are billed to meet with the Inspector General of Police, Solomon Arase, today.
They are billed for a 5PM flight from Abuja to Port Harcourt, en route Bayelsa State.
The Force PRO had yesterday told anxious journalists, who waited for several hours at the Police Headquarters in Abuja, that the inability of Ese's parents to arrive on time led to the postponement of the exercise.
Ese was allegedly abducted eight months ago and moved to Kano for forced marriage.
She was freed on Monday night, following a directive by the Inspector General of Police, Solomon Arase, to the Commissioner of Police in Kano State, Mohammed Katsina.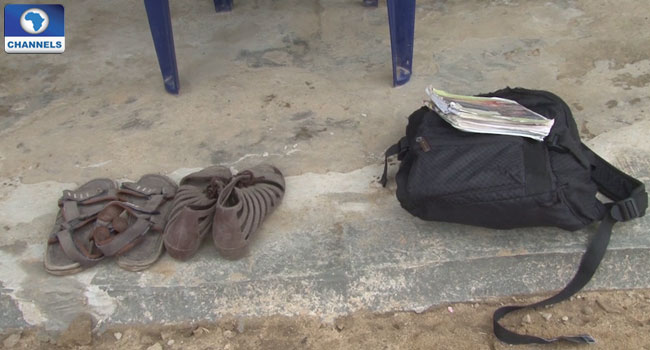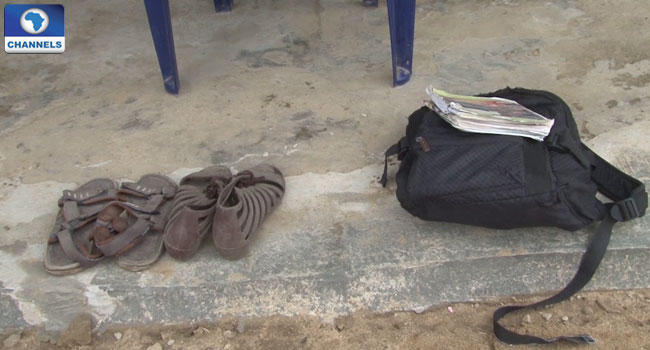 In the meantime, rights group, the Muslim Rights Concern is asking the authorities to immediately commence the prosecution of Yunusa, the man alleged to have abducted her.
Her father, Mr Charles Oruru had told Channels Television in Yenagoa that Ese was the most courageous of his children and so he does not think that her alleged abductor took her to Kano on her free will.
This is affirmed by Ese's siblings who believe something mystical may have been done to her to accept leaving Yenagoa for Kano.
In Bayelsa, Ese's siblings are filled with anticipation to see their sister who they have not seen for over six months.
Eleven years old Lucky Oruru, the youngest in the family, seems to have missed his elder sister the most.
For her immediate elder brother, Kelvin Oruru, she is the younger sister that always preaches to him and accords him his due respect.
Energetic, brave, playful and obedient are some of the words used in describing Ese.
Eighteen years old Faith Oruru, believes Yunusa, the alleged abductor of Ese, is a pretender who warmed his way into the hearts of people in neighbour and hurt them when they least expected.
On allegations of Ese having an affair with Yunusa, the eldest child of the Oruru family, Patience Oruru, said it was impossible, as their parents inculcated in them strict Christian virtues.
Ese's father also shared his plans on rehabilitating her and efforts he would put in place to ensure the unfortunate scenario would not re-occur in his home.
"When she comes back, I will make sure I will take her to a church where they will pray for her so that she will become very normal and apart from that, she will continue her school," he stated.
The environment at her residence showed she [Ese] is clearly from a humble background and after going through such an ordeal at such a young age, the Orurus wish they are better placed in the society, so they could give Ese a better life.