FG Approves Unbundling Of NNPC Into Seven Units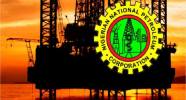 The Federal Government has approved the creation of seven operational units in the Nigerian National Petroleum Corporation (NNPC).
This is according to the Minister of State for Petroleum Resources, Ibe Kachikwu, who said that five of the seven operational units would be strictly business-driven in line with global best practices.
The new units include those for Upstream, Downstream, Gas and Power, Refineries, Ventures, Corporate Planning and Services, and Finance and Accounts.
He said each of the units would be headed by Chief Executive Officers; namely Bello Rabiu for Upstream; Henry Ikem-Onih for Downstream; Anibor Kragha (Refineries); Saudu Mohammed (Gas and Power), while Babatunde Adeniran takes charge of Ventures.
The Group Executive Director in charge of Finance and Services would be Isiaka Abdulrazaq, while the Executive Head, Corporate Services will be Isa Inuwa.
The Minister of State for Petroleum, Dr Ibe Kachikwu, had few days earlier announced that the Nigerian National Petroleum Corporation (NNPC) would be unbundled into 30 competitive revenue generating subsidiaries.
Dr Kachikwu told petroleum industry experts at the Oloibiri Lecture Series and Energy Forum organized by the Society of Petroleum Engineers, that an overhaul of the foremost government oil firm, NNPC was imminent, to ensure the return of profitability and stability in the sector.
He said that the move, which would be a major overhaul of the system, would reposition the corporation to bring in huge profits which has been impossible to achieve in the past 15 years.