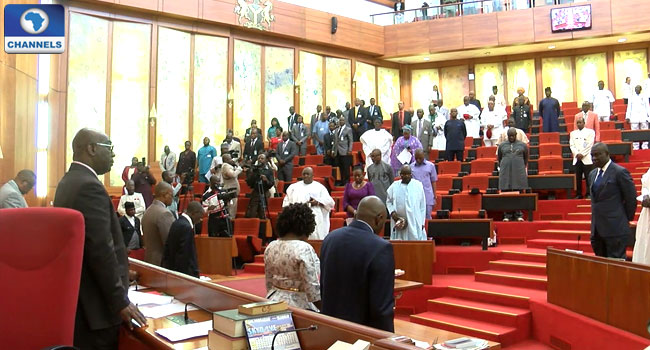 The Nigerian Senate is investigating immediate and remote causes of the alleged invasion of the Ekiti State House of Assembly by the Department of State Services (DSS).
The Senates' Committee on National Security and Intelligence have been mandated to conduct the investigation.
A federal lawmaker, Senator Biodun Olujimi, informed the Senate, that on March 4, armed operatives from the DSS invaded the chamber of the Ekiti State House of Assembly.
"The Senate is alarmed that on Friday, March 4, the hallowed chamber of the Ekiti State House of Assembly was invaded by armed men of the department of State Services.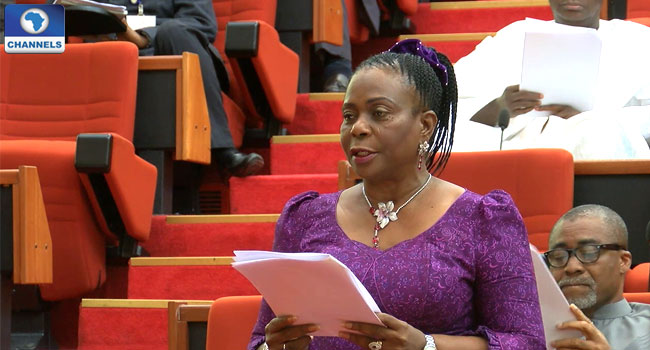 "Not minding that the various committees of the House were meeting, more than 10 DSS men armed to the teeth invaded the assembly complex shooting sporadically into the air, thereby causing panic among members and staff of the House who had to scamper for safety and were afraid for their lives," she told the Senate.
The Senator said the action by the DSS was not only unconstitutional and illegal, but also a plot intended to harass and intimidate the people of Ekiti State.
Senator Olujimi said the action of the DSS was also outside the scope of its mandate and urged the National Assembly to step in to defend and uphold the constitution of the Federal Republic of Nigeria.
She also expressed concerns that at the end of the commotion created by the "barbaric act" four members of the House of Assembly could not be found,
According to her, there were reports over the weekend that Honourable Afolabi Akani was abducted and taken to Abuja.
Senator Olujimi further told the Senate that the whereabouts of the other three members was still unknown.