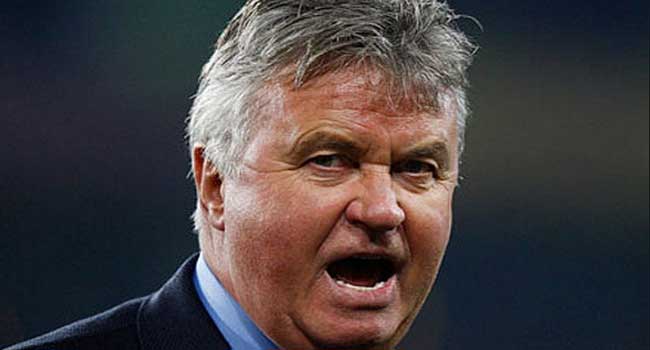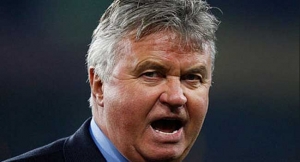 Chelsea's interim manager, Guus Hiddink, says his side showed too much respect to Paris St-Germain (PSG) as the Blues exited this season's UEFA Champions League.
Hiddink lamented that the hosts lost their cutting edge when Diego Costa went off injured in the second half of the game.
Chelsea, who are currently 10th in the English Premier League, now have the FA Cup as their only hope of a trophy this season.
It was a dream come true for the League One side PSG, as they beat Chelsea 2-1 in Wednesday night's second leg round-of-16 tie at the Stamford Bridge.
Midfielder Adrien Rabiot opened the scoring for Paris st-Germain (PSG) before Costa fired a fantastic shot to level the score board in the first half.
The morale of the French side went high in the second half as Zlatan Ibrahimovic set PSG on the lead with an assist from Angel Di Maria.
Eden Hazard has been largely criticised for his role in the defeat and was booed by some Chelsea fans when he was substituted 13 minutes from time.
Hazard swapped shirts with PSG winger Angel Di Maria as the players left the field at half time and this did not impress the fans.
But defender, Branislav Ivanovic has jumped into the defence of the midfielder, arguing that the Belgian showed his commitment to the cause by playing.
"People have to think about the fact he started the game injured," Ivanovic told Evening Standard.
"Did that show how committed he is? Yes. Of course when you lose a game the fans are not happy and they have to be like that.
"But in my opinion it was one of his best performances so far. He was very strong and quick. He wanted to score and had a couple of actions where he looked like last season."