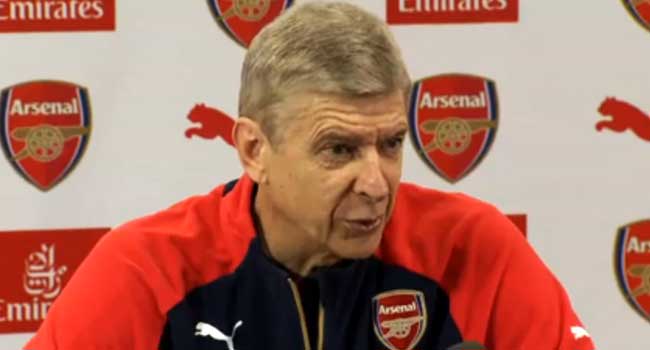 Arsène Wenger says Romelu Lukaku will provide Arsenal with "another headache" on Saturday.
The Gunners defence faced Barcelona's feared front three of Luis Suarez, Lionel Messi and Neymar on Wednesday, and will now have to deal with the Belgian international at Goodison Park.
Lukaku has scored five times in his last four appearances and Wenger has been impressed with how the striker has developed since arriving in England as an 18-year-old.
"We knew him from Belgium, but he went to Chelsea," he said. "He then went out on loan to Everton and I expected him to go back to Chelsea. After that, we were never on the case [to sign him].
"He's developing well – year after year he's better. His finishing his better, technical link-up play is better. He is promising a big career, it's always a sign when the numbers are better year after year.
"We've just played against Neymar, Messi and Suarez, so [Lukaku] give us another headache. Our defenders should take encouragement from the performance they put in against Barcelona."
The Gunners head into Saturday's lunchtime kick-off against Everton 11 points behind league leaders Leicester City, but with a game in hand.
Wenger's side have not won a league game since February 14, and the manager feels they must be pragmatic if they are to get back into the race.
"I would say we have to go step by step," he said. "Let's get back to winning habits first, that starts tomorrow… if we win tomorrow, we'll see. That's our target.
"But at the moment, the only way to achieve something special is first to be realistic and humble enough to deal first with Everton.
"Things will change until the end of the season, that's for sure. We have to take care of our own destiny, and that's by producing the performances we expect from ourselves.
"It's very tight, but I believe the Premier League is far from over. We are in a position where we hope for the best. I agree that a negative result would be very bad for us, but we focus on a positive result. We know now is the time for us to produce the result we want.
"We also have to look behind us because things can change very quickly. We want to move forward, but I'm conscious that our position is not secure, even where we are."