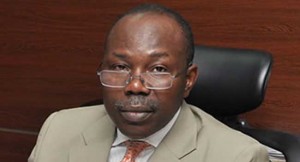 The Nigerian legislature has been asked to give the necessary political will and formidable legal framework to the Freedom of Information Act and the proposed Whistle Blower Protection Bill to make it more effective and efficient in the fight against corruption and impunity in the system.
This call was made by the convener of the United Action for Change, Mr Muiz Banire (SAN), while presenting the two bills before some members of the Ogun State House of Assembly in Abeokuta, the state capital.
The organization was in Abeokuta to seek the understanding and cooperation of the state assembly to ensure the two bills are domesticated in the state when passed into law.
They also emphasised the need to critically examine the Freedom of Information Act, which they claimed has not received the expected wide acceptability as a result of many observed lapses in the act.
They recommended amendments to address those lapses.
Reacting to the call for a vibrant legal framework for the bills to be effective, the Speaker of the Ogun State House of Assembly, Suraj Adekunbi, expressed the support of the House for the bills.
He said that everything humanly possible would be done by members to ensure the bills are domesticated in the state.
Answering reporters' questions at the end of the session, Mr Muiz Banire said that the proposed amendment to the FOI Act and the Whistle Blower Protection Bill are aimed at ensuring good governance, accountability and sustenance of the fight against corruption.
The proposed Ogun version of the bill has 33 sections, with emphasis on Section 20 and 21 which provides for Complaint Commissioner and Appeal Commissioner.