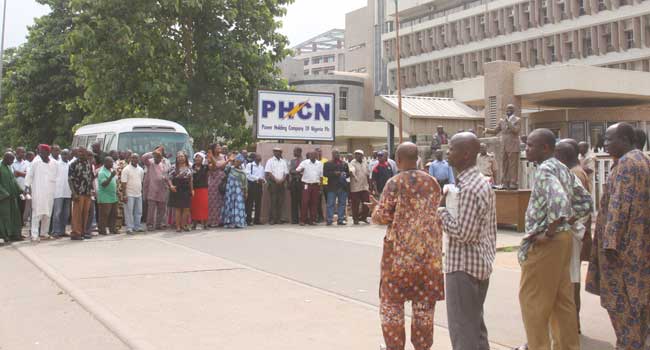 Some electricity workers under the aegis of NUEE have staged a protest over the non-payment of severance packages of their colleagues by the Transmission Company of Nigeria.
The members of the National Union of Electricity Employees (NUEE) on Monday barricaded the gate of the headquarters of the electricity company in Abuja, Nigeria's capital.
According to the Senior Assistant General Secretary of NUEE, Cyprian Ndubuisi, at least 3,000 workers of the then Power Holding Company of Nigeria (PHCN), who were disengaged before privatisation, have not been paid their severance packages.
The union also barred workers from entering into their offices while they called on the Federal Government to resolve all lingering labour issues concerning their welfare.