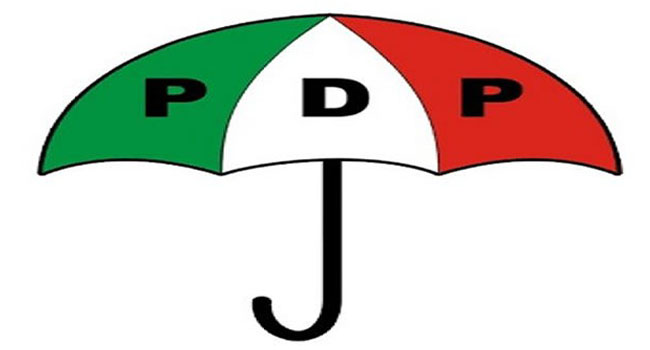 The Federal High Court, sitting in Lagos has nullified the congress held by a faction of the South West Zone of the Peoples Democratic Party (PDP) on Saturday, May 14 in Akure, the Ondo State Capital.
The trial judge, Justice Ibrahim Buba, held that the congress cannot stand because it was held in defiance of a restraining order granted by him on May 11, 2016.
The judge insisted that the court had to "firmly stand in support of its own order to prevent litigants from turning court cases into a game of chess."
The PDP South-West Zonal Secretary, Chief Pegba Otemolu had on May 11, 2016 approached Justice Buba with an ex parte application urging the court to restrain the Party from going ahead with the scheduled congress in the zone.
Apart from the PDP, he also listed the Independent National Electoral Commission, INEC and the Party's National Chairman and Secretary, Ali Modu Sheriff; and Prof. Wale Oladipo as respondents in the suit.
Chief Otemolu claimed that the four-year tenure of the current PDP South-West zonal Executive members began on October 11, 2014, and would not end until October 11, 2018.
In court on Tuesday, counsel representing the PDP and its Chairman, Dr. Yemi Oke, told the judge that his clients were not aware of the circumstances culminating in the restraining order of the court.
He claimed that the order was procured by "fraud and gross mischief," by "desperate elements".
He also informed the court that he had two applications, one to set aside the proceedings leading to the May 11, 2016 restraining order and another asking the court to stay the execution of the May 16 order, pending the outcome of an appeal already filed by his clients.
The lawyer also claimed that the PDP and its Chairman did not authorise any lawyer to file any suit to stop the party's national convention.
But counsel for the plaintiff, Mr. Ajibola Oluyede, insisted that the defendants were served.
In his ruling, Justice Buba held that the fact that the party and its chairman had appealed against the May 11 ruling and was seeking a stay of execution of same showed that they were aware of the restraining order yet went ahead to hold the congress in defiance of court order.
The judge then went ahead to nullify the congress before fixing further proceedings till June 8.