NLC Protest In Abuja Against Hike In Fuel Price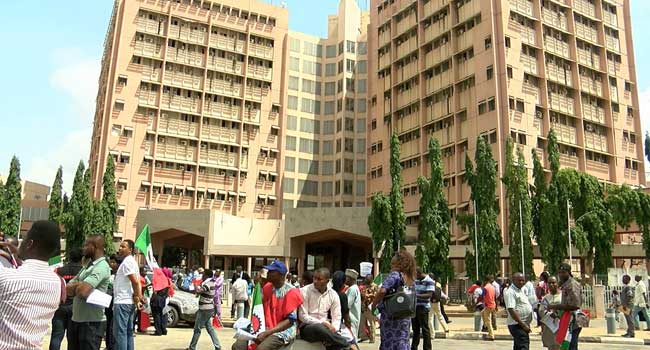 The Nigeria Labour Congress (NLC) led by Mr Ayuba Waba were on the streets of Abuja, Nigeria's capital on Wednesday to protest against the recent hike in the price of petrol.
The protest is also a fallout from the negotiation meetings between the workers union and the federal government which ended in deadlock as the leadership of the NLC under Mr Ayuba Waba walked out of the meeting.
The President of the NLC says the 145 naira pump price for petrol is outrageous and must be reviewed downward.
He is asking the government to address the corruption identified with the subsidy regime rather than increase the price of petrol.
Mr Waba said that "What used to be known as subsidy is a scam, instead of addressing the scam in 2012, it was pushed to the consumer ".
He noted that NLC has been in support on the fight against corruption and supported good governance, "which has demonstrated our commitment to the effect hat we will continue to respond to issues that are detrimental to the system".
He called for the government to work on the inferences to work prefect to avoid Nigerians getting explored.