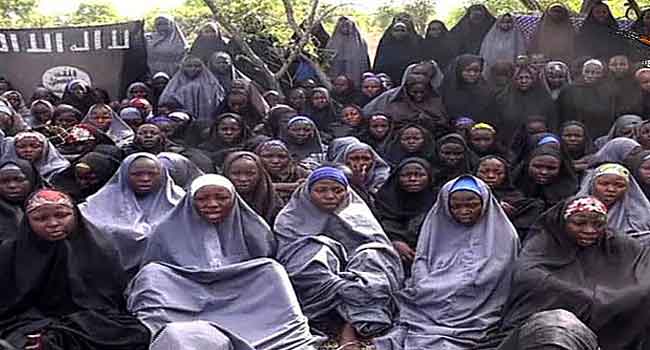 The Nigerian Army is insisting that the second girl, Sarah Luka who was on Thursday rescued from the Sambisa Forest is one of the Chibok students abducted by the Boko Haram in 2014.
The announcement of the rescue had generated debate, with some people questioning the Army's claim, saying Sarah Luka is not one of the names on the list of the abducted girls.
In a telephone interview with Channels Television, the Acting Director, Army Public Relations, Colonel Sanni Usman, said the Army carried out thorough investigation, including consultation with the authorities at the Government Secondary School in Chibok before announcing the rescue of Sarah Luka.
"Before we informed the public, we carried out some form of confirmatory check in respect of her true identity and what she told us.
"The fact is she was abducted from the Government Secondary School, Chibok, and hails from Madagali in Adamawa State".
He further stated that the military is working hard to ensure that the abducted Chibok Girls are rescued
Operation Crack Down
Colonel Usman disclosed that a special operation has been set up called "Operation Crack Down" to wipe out the Boko Haram terrorist in Sambisa Forest and ensure those held hostage are released.
He stated that the operation was embarked upon due to an intelligence report, describing the criticisms going around as "sad and unfortunate".