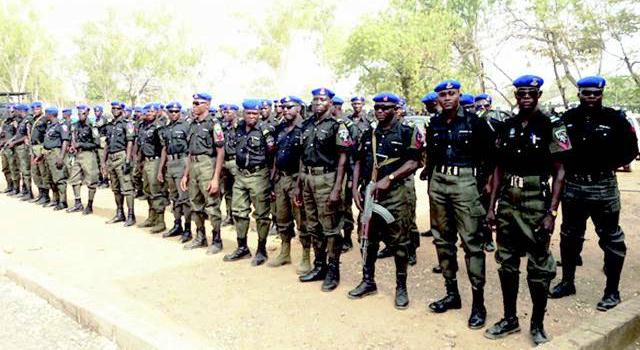 The Police Service Commission (PSC) has approved the promotion of 1,670 senior officers of the Nigeria Police Force to their next rank.
In an approval conveyed to the Inspector General of Police, Mr Solomon Arase, the Commission also approved the appointment of 147 others to different ranks.
A Commissioner of Police was elevated to the rank of AIG, 10 Assistant Commissioners to Deputy Commissioners, five CSPs to ACP and six SP to CSP.
They also elevated four DSPs to the rank of SP while 1,540 Inspectors were promoted to ASP.
The acting appointments are three DCPs, five ACPs, four CSPs, three SPs, five DSPs and 127 ASP.
The Commission noted that the approvals and acting appointments take immediate effect.
The Chairman of the PSC, who is a retired Inspector General of Police, Sir Mike Okiro, wished the affected the best in their new ranks and urged them to reciprocate the Commission's good gesture by rededicating themselves to the service of the nation.
He promised that the Commission would continue to ensure that deserving Police officials are promoted as and when due, to serve as motivation for effective and efficient service.