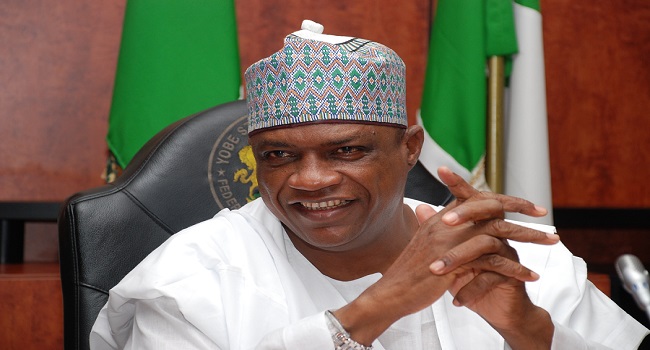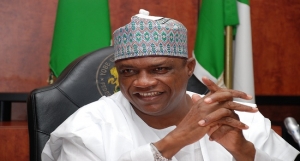 The Yobe State Government in Nigeria's northeast is looking to boost access to healthcare with the provision of a 200-bed ultra-modern hospital in Damaturu the capital city.  
The project is at its completion stage, with installation of new equipment and it will be put to use in August, according to the State Governor, Ibrahim Gaidam.
Governor Gaidam, who was on an inspection tour visited the hospital to assess progress of work, expressed satisfaction with work done so far and revealed that President Mohammadu Buhari would be invited to commission the hospital.
"The hospital will provide specialised medical care not just to the people of Yobe State but to people in other parts of Nigeria," the Governor said.
Responding to questions from reporters after the inspection, Governor Gaidam said when he took over office, construction work on the hospital structure was at 30 per cent, but that he had ensured that its completion.
He said he had expanded the structure and also built staff housing facility before proceeding with the installation of equipment to serve the desired purpose.
Doctors From India
The current administration has spent 2.5 billion Naira to procure the state-of-the-art equipment at rates that are currently double the amount because of the present-day exchange rate instabilities.
The Governor praised the contractor for the installation work and directed that certain anomalies he observed be corrected, as he would visit the hospital again in the next four days to ensure compliance.
On specialised hands to manage the hospital, Governor Gaidam said some of the existing doctors and nurses, who would work in the new hospital would be sent to the United Kingdom for additional training even as the State Government was completing partnership formalities with doctors from the Republic of India who would come to work in the hospital.
Taking the Governor round the hospital, the State Commissioner for Health, Dr. Muhammad Kawuwa, told him that all remaining works and arrangements would be completed in the next two months.
Dr. Kawuwa said the hospital has 16 in-patient wards, 19 specialist departments and units, seven specialist operations theatres, over 10 out-patient clinics and other supporting services units.
Gaidam's administration has prioritised healthcare delivery with upgrades on the Sani Abacha Specialist Hospital, Damaturu as well as the Damagum General Hospital.
The General Hospitals in Potiskum, Gashu'a and Gaidam are now in line for reconstruction works with the State Executive Council approving over N1.4 billion for the contract awards.
Yobe State is one of Nigeria's states in the northeast that have experienced years of terrorism and attacks on communities, leading to the displacement of over 1.5 million citizens and death of thousands.