Resident Doctors Insist Strike Continues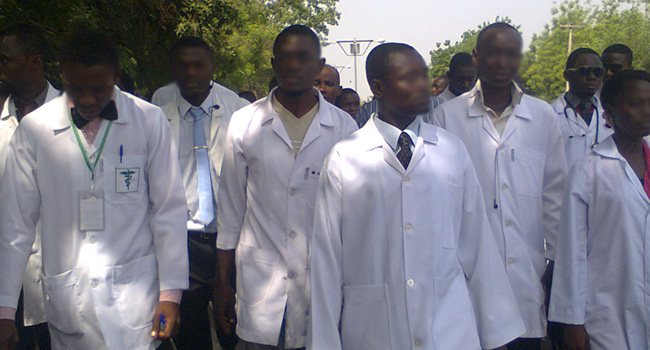 The National Association of Resident Doctors (NARD) insists its strike continues until congress takes decision on the outcome of the meeting with the House of Representatives.
The President of NARD, Dr. Muhammed Askira, made the statement while addressing reporters on Wednesday in Abuja, Nigeria's capital.
He was reacting to the statement made by the Minister of Health, Professor Isaac Adewole, that both parties had agreed to sheath their swords after Tuesday's meeting with the lawmakers.
"If you interpret the statement of the Minister to mean that the strike is over, then you are wrong," the medic said.
Dr. Askira commended the lawmakers for their intervention on the lingering issues between NARD and the government.
He explained that the organ of the association that declared the strike would have to meet on Friday before any decision on whether or not to call off the strike.
This comes just as the Registrar of the National Postgraduate Medical College, Professor Oluwole Atoyebi, said the Nigerian government has not sacked any doctor from Federal Tertiary Health Institutions.
Speaking on Sunrise Daily, Professor Atoyebi said: "while the resident doctors have been told to suspend the strike, the Ministry has been told by the Speaker ((of the House of Representatives) to rest the directive, for now, and that has been agreed by all parties".