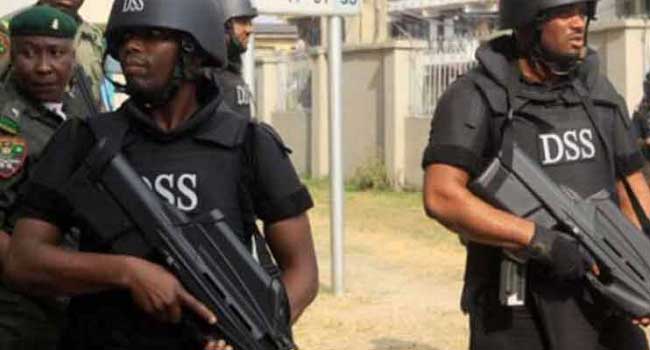 The Department of State Services (DSS) has alerted Nigerians on the need to look out for suspicious packages and strange persons within their communities ahead of and during the Eid-el-Fitr celebrations.
The agency raised the concern on Friday in a statement by its spokesman, Mr Tony Opuiyo.
Mr Opuiyo confirmed that the DSS had been availed of intelligence suggesting possible terror attacks by militants on selected locations across Nigeria.
He said some locations of interest that could be targeted include parks and places of worship.
The DSS spokesman affirmed the agency's commitment to adopting strategies aimed at ensuring the security and safety of all law-abiding residents and citizens.
He advised members of the public to be security conscious and report suspicious persons or activities to relevant security operatives.
The agency also highlighted the arrest of a group of suspected kidnappers in June among other criminal gangs that were nabbed.
"On 7th June, 2016, one Kabiru Shuaibu, the ring-leader of a kidnap gang, comprising his accomplices namely: Haruna Saleh, Tukur Shuaibu and Abdulmumuni Adamuna, were arrested by the Service along Murtala Muhammad Bridge, along Lokoja-Abuja Highway, in Lokoja, Kogi State.
"The suspects were part of a criminal gang which has been terrorising innocent citizens in the northern region of the Federation.
"During their arrest, a locally-made pistol, seven (7) cartridges, fourteen (14) mobile phones and six hundred and fifteen thousand Naira (615,000 Naira) were recovered on them," the DSS noted.