Finance Minister Appears Before Senate, Says Nation Is Going Through Recession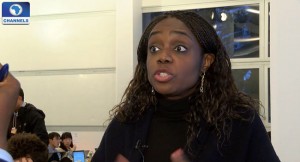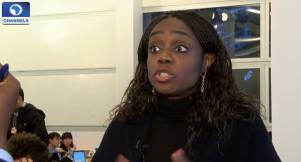 The Minister of Finance, Mrs Kemi Adeosun, on Thursday admitted that the nation is going through a recession.
Mrs Adeosun, who was speaking during the plenary session of the Senate said the Federal Government is aware of the sufferings the recession may have caused Nigerians but added that steps have been taken to ensure that the nation gets out of its economic challenge.
She also appealed to Nigerians not to panic over recent reports of international agencies, which puts the nation's economy in a bad light but to believe in the policies of government geared towards achieving a stable economy.
She told the lawmakers what the government is doing to ensure fiscal discipline in the face of the recession, key amongst which is the reduction in recurrent expenditure.
She urged Nigerians not to panic over recent comments by international organisations on the economy.
The lawmakers dwelt on how the Federal Government plans to mitigate the impact of the fall of oil prices on the masses.
The Minister also told the lawmakers that N14 billion has been released for the Social Intervention Programme, while a total of N247 billion capital releases has been made and expressed confidence that these will stimulate economic activities.