House Summons Agency Over Earth Tremor In Jaba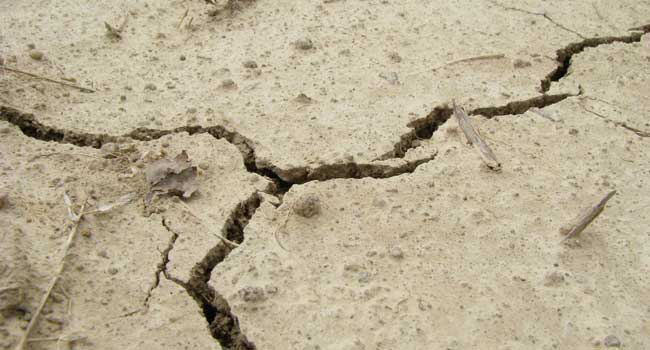 The House of Representatives has summoned the Director General of the National Geological Survey Agency to provide a report on extent of the earth tremor that occurred recently at Jaba Local Government Area in Kaduna.
Sponsoring the motion, Honourable Sunday Marshal expressed concern over the property destroyed on September 11 and 12 and a likely re-occurrence of the incidence.
The House has directed the Federal Ministry of Environment to ascertain the level of destruction and reclaim all damaged areas.
The lawmakers have also called for an in depth investigation to be carried out to determine the causes in order to avoid a re-occurrence in the future.
On September 11, residents of Kwoi community in Jaba Local Government Area of Kaduna State were thrown into panic and fear over what they described as an earth tremor.
A resident of the community told Channels Television's correspondent on telephone that the underground vibration shook houses in the affected community to their foundations.
He said that residents have fled their homes for fear of being caught unawares by the disturbing occurrence.
After the incident, the Kaduna State government appealed to the people of the community to be calm.
The National Space Research and Development Agency has attributed the tremor in Jama Local Government Area of Kaduna State to passive sources.
In a press statement, a spokesman for the agency, Dr. Delix Ale, said the nature of the source would be determined in the course of investigation.
Dr. Ale added that a team of experts from the agency's Centre for Geodesy and Geo-dynamics was collecting data, which would be used for further investigation.
In the statement, he confirmed that the tremor occurred in Kwoi, Nok, Sanbah and Chori, all in Jama Local Government Area of Kaduna State.
The space agency further appealed to residents of the affected communities to remain calm, as they continue to study the situation.