Bauchi Police Command Foils Attempted Jail Break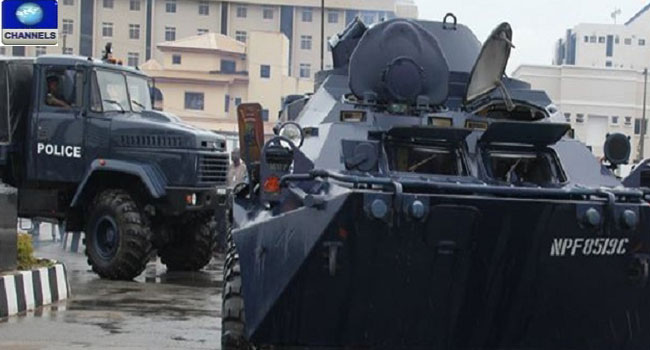 The Bauchi State Police Command says it has foiled an attempted jail break at the Bauchi Federal prison.
The jail break, according to the Police, was an attempt to free a suspect standing trial in a case of terrorism.
Addressing journalists on the activities recorded in the last one month at the State Police Headquarters in Bauchi, the Commissioner of Police, Bauchi State Command, Mr. Zaki Ahmed stated that intelligence report led to the arrest of the suspect and his accomplices in the jail break attempt.
The Police command said it has been able to also apprehend other suspects allegedly involved in various crimes ranging from kidnapping to armed banditry, cattle rustling and rape.
Some hostages were also rescued by the security operatives in the course of raids on hideouts of criminals following intelligence report on a kidnap syndicate operating in the state.
Various locally manufactured weapons and other exhibits recovered from the suspects were paraded alongside the suspects including over 40 motorcycles that were used by the suspects to kidnap their victims.
The Police says it has achieved all these in spite of the security challenges confronting Bauchi state in the Northeast region of Nigeria, couple with difficult terrain of forests scattered across the state.
The Police boss further gave the assurance that the hideouts of the criminals especially at the forests will be thoroughly searched with the assistance of other security agents.