Police To Enforce 'Change Begins With Me' Initiative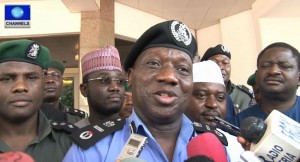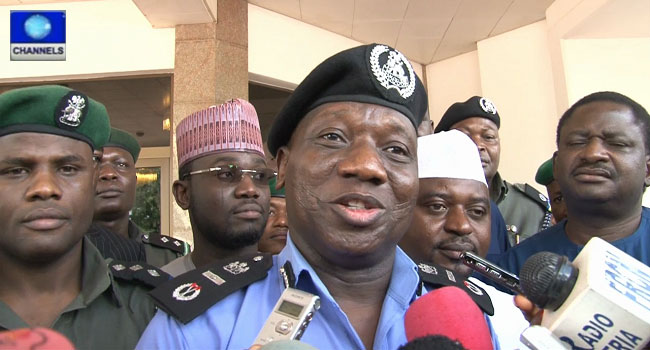 The Nigeria Police Force says it is set to work with the Ministry of Information to enforce the 'Change Begins With Me' initiative of the Federal Government.
At a meeting with the Minister of Information in Abuja, the Inspector General of Police, Mr Ibrahim Idris, said the police, with its advantage of being spread across all the states of the federation, had what was required to help achieve the objectives of the campaign.
After deliberations on the achievements of the Change Begins With Me initiative recently launched by the Federal Government, Mr Idris urged police officers to take up the initiative with commitment and loyalty, as a major organ that enforces discipline in the society.
"We have decided, as the top management, to invite the minister to pass this message to the top officers of the Nigeria Police Force because we believe that the Nigeria Police Force is occupying a very critical stage in the life of this country.
"We have the widest spread and everybody knows that in democracy the police are very critical anywhere in the world.
Police are very critical in the survival of democracy. We want him to share this message so that all of us will now cue into the current direction of this administration which is the change mantra which has been spreading all over the country," he told reporters.
On his part, the Information Minister, Mr Lai Mohammed, urged Nigerians to partake in the campaign and see it as a wake-up call aimed at promoting patriotism in the country.
No Toleration
Also at the meeting were top management of the Nigeria Police Force.
But the foremost task, the Minister of Information says, lies with Nigerians who he urges to partake in the national orientation campaign by practicing the change they want to see in the society.
"Change Begins With Me is a Nigerian campaign that has no toleration whatsoever.
"Whether it is political, religious or ethnic, it is a campaign for all Nigerians with the sole objective of achieving a paradigm shift in the way we do things.
"The campaign is based on one principle which is each one of us must be the change we want to see in the society.
"We are here today to formally present change begins with me to the police hierarchy.
"It is very important because the police by virtue of its duties is a critical stakeholder in this campaign," he explained.
President Muhammadu Buhari launched the Change Begins With Me initiative on September 8, with the objective of promoting patriotism in Nigerians, a boost many say Nigeria needs, especially now that the nation's economy is in recession.