Buhari Launches 'Change Begins With Me' Programme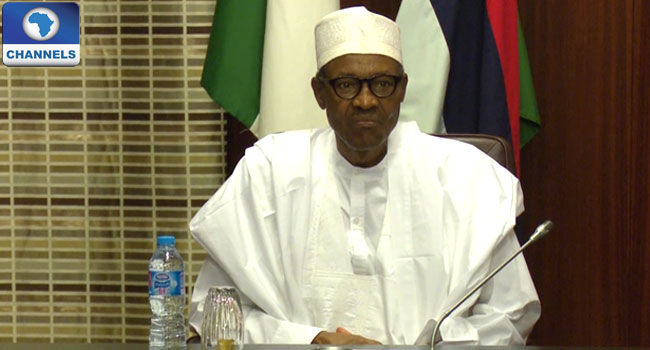 President Muhammadu Buhari on Thursday described the new National Orientation Programme, Change Begins With Me, as a determination of his administration to carry all Nigerians along on the journey to a better and greater society that everybody can be proud of.
The President, who was a special guest at the launching, which took place at the Conference Hall in the Presidential Villa, said that the programme was the best way to sustain the effort his administration has made in the fight against corruption.
He decried the alleged erosion of the long cherished and time honoured, time tested virtues of honesty, integrity, hard work, good neighborliness, abhorrence of corruption and patriotism.
He also called on all Nigerians, especially the private sector, to change the old way of doing things as well as support the campaign.
Leadership By Example
Meanwhile some prominent Nigerians who witnessed the launch of 'Change Begins With Me' by the National Orientation Agency have reacted to the programme.
While some say no other time is better than now to initiate the programme, others say the change mantra would permeate because the leadership has taken the lead.
According to them Nigeria has gone down the precipice because there has not been leadership by example by the previous administrations in the country.
Among those who spoke to Channels Television were Kogi State Governor, Yahaya Bello and Imo State Governor, Rochas Okorocha.
President of the Nigerian Labour Congress, Mr Ayuba Waba, also commented on the initiative.