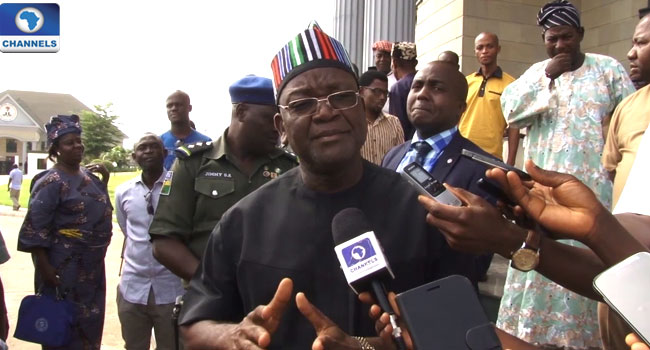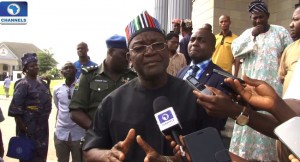 The Benue State Governor, Samuel Ortom, has beefed up security in the state, in order to fore-stall any incidents that may occur between herdsmen and farmers.
He constituted the state and local government joint security committees, comprising security agencies, farmers and herdsmen to prevent the ugly crisis which he says has occurred every year since 2011.
Mr Ortom took this step while declaring open the Benue state security awareness seminar for security agencies, civilian joint task-force, sole administrators and traditional rulers across the state.
The step, according to him, is aimed at avoiding a repeat of the February 2016 deadly Agatu attacks involving herdsmen.
The Special Adviser to the Governor and Chairman of the Committee, Colonel Edwin Jando, had tasked the state to prevent a recurrence by all means possible.
In October, the Assistant Inspector General of Police in charge of Zone 4, Oshodi Glover, deployed over 60 personnel of the Special Anti-Robbery Squad (SARS) to Plateau, Nasarawa and Benue states.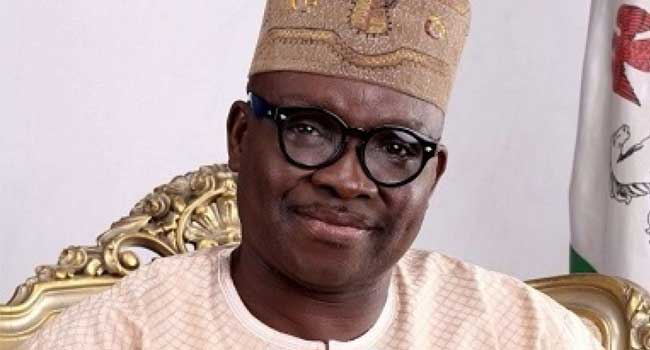 However, in the ongoing fight against insurgents and herdsmen attacks across the country, past Military Head of State, General Abdulsalami Abubakar, is one of those who opines that the government cannot solely bring an end to the insecurity issue.
The former military leader-turned-farmer, in an interview with Channels Television, had said the crisis requires all hands to be on deck, especially those of well-meaning individuals in the country.
In an attempt to also avoid further attacks instigated by the herdsmen, Ekiti state Governor, Ayodele Fayose came up with the decision to sign a law prohibiting open grazing of cattle in the state.
Speeding up the passage of the bill, he has inaugurated a task force to enforce the law, insisting that he has a duty to do whatever he can to protect the lives of his people.