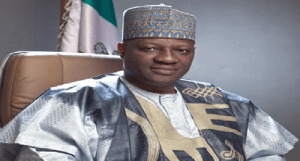 The Kwara State Governor, Abdulfatah Ahmed, has approved the dissolution of the local government councils of Asa, Baruten, Edu, Ekiti, Ifelodun and Ilorin East, among others.
The dissolution of the local government councils, which is contained in the Kwara state legal notices no. 4-19, is in exercise of a power conferred on the governor by section 18(5) C of the Kwara state government laws.
As a result, all the affected public office holders, including the chairmen, vice chairmen, councillors, secretaries to the local government councils and supervisors are expected to immediately vacate their offices and handover to their respective Directors of Personnel Management (DPMS).
In a statement by the Secretary to the State Government, Shola Gold, Governor Ahmed, however, expressed appreciation for the contributions and support of the affected officers, towards the development of the state.
He wished them success in their future endeavours as the dissolution takes effect from November 4.