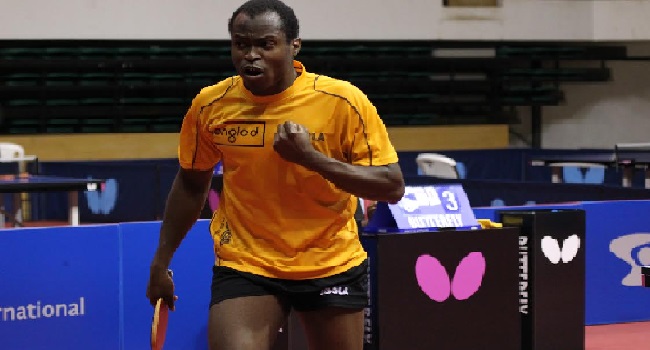 Against all odds, Aruna Quadri, has maintained his status in the November ITTF world ranking as the number 25th rated player in the world.
Many had expected the 2014 ITTF star player to slide in the ranking following his first round exit at the ITTF world cup in Germany as well as the men's singles final match he lost to Egypt's Omar Assar at the ITTF Africa senior championships in Morocco.
The Nigerian added four points to his world ranking to remain in top 25 in the globe.
Egypt reclaimed the men's table tennis team title it lost to Nigeria at the 2015 African Games after beating the West African giant 3-2 in the final of the 2016 ITTF Africa Senior Championship in Morocco.
Also, African women's singles champion, Olufunke Oshonaike made the list of biggest movers in the world as the Germany-based star rose from 256 to 206, while seven-time Olympian, Segun Toriola moved from 109 to 101.
Toriola was recently honoured by the African Table Tennis Federation as the continent's most decorated player.
The African table tennis body recognised Toriola for putting table tennis on the world map as the first athlete in any sport in Africa to attend seven Olympic games.
The ITTF President, Khaled El-Salhy believes Toriola has what it takes to break his own record by making it to Tokyo 2020.