Edo PDP Vows To Reclaim Mandate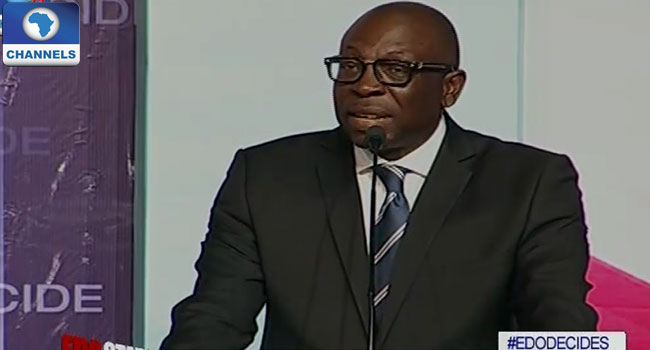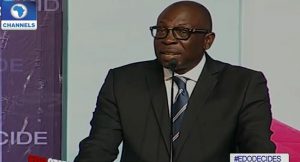 While the swearing-in of Godwin Obaseki as Edo State Governor, was ongoing at the Semuel Ogbemudia Stadium on Saturday, some members of the Peoples Democratic Party (PDP) were also inaugurating what they described as a mandate recovery group.
Leader of the group, Dan Ogbegie, said the move was to press home their determination to recover their allegedly stolen mandate through every legitimate means.
Prior to this meeting, the PDP candidate in the Edo State governorship election, Osagie Ize-Iyamu, and leaders of the party have submitted a petition to the Edo State Election Petition Tribunal.
They are challenging the result of the polls in which the candidate of the All Progressives Congress, Mr Godwin Obaseki was declared winner by the electoral commission.
Mr Ize-Iyamu said they decided to challenge the result of the election in keeping with the promise they made to their supporters that they would defend the votes cast for them.
Mr Ize-Iyamu and the Chairman of the Party in the State, Mr Dan Orbih, said they were confident that they would be declared winner at the conclusion of the case.
On the day of the election, the PDP claimed there was a plan by the electoral body and incumbent Governor, Adams Oshiomhole, to rig the election at the collation centre.
The opposition party said that the delay by the Independent National Electoral Commission (INEC) to begin ward results announcement at the collation centre was a sign of the plan.