Edo Governorship Election: PDP Claims Oshiomhole, INEC Plan To Rig At Collation Centre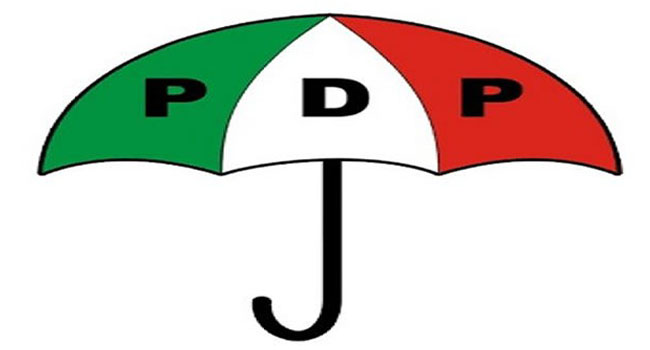 The Peoples Democratic Party (PDP) in Edo State claims there is a plan by the electoral body and Governor Adams Oshiomhole to rig the election at the collation centre.
The opposition party said that the delay by the Independent National Electoral Commission (INEC) to begin ward results announcement at the collation centre was a sign of the plan.
Governor Oshiomhole is a member of the All Progressives Congress (APC).
A statement by the spokesman for the party in Edo State, Chris Nehikhare, pointed out that voting stopped at 2:00pm and votes were counted immediately at the unit levels.
A NO-NO
"From results made available to us we are in a very comfortable lead.
"We are however shocked that till now no ward result has been declared.
"We are aware that the APC and INEC plan to change the result at the collation centre and we wish to warn that any change to the result we are already aware of will be met with stiff resistance," the opposition party said.
It further urged the INEC to tell Governor Oshiomhole that the changing and swapping of results at the collation centre was a no-no.
"Even worse is the attempt to prevent our agents into the collation centres.
"We, however, advise our supporters and members to remain calm. In a few more hours, the liberation of Edo will be official," the statement further read.
Earlier, the candidate of the PDP, Mr Osagie Ize-Iyamu, said there were attempts to smuggle in results at the ward and the LGA collation.
He told reporters that the party was confident that the plan would not work.
The Statement by the PDP came after the candidate of the All Progressive Grand Alliance, Osaro Onaiwu, called for total cancellation of the election, saying there were irregularities.
The election wa said to be peaceful, but there were cases of ballot box snatching.