Senate Rejects Proposal To Punish People For Holding Forex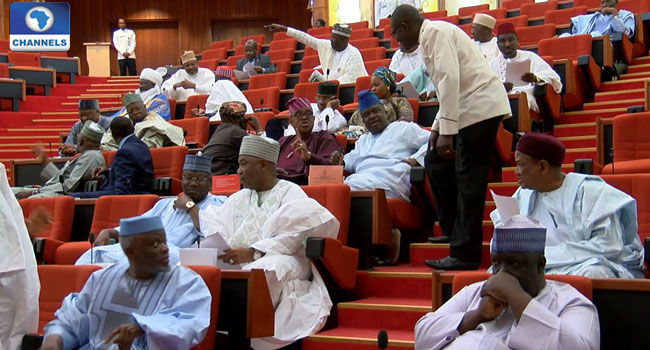 The Nigerian Senate on Monday expressed surprise at a recommendation by the Nigerian Law Reform Commission for a review of the Nigerian Foreign Exchange Act to accommodate punishment for persons holding on to foreign currency.
The commission wants  the law to empower the the Central Bank of Nigeria to jail people for up to two years or fine them for 20 per cent of the amount of the foreign currency held in their possession for more than 30 days.
But the Senate's through its spokesperson, Senator Aliyu Abdullahi, stated that the measure was disruptive and counter-productive and would undermine many of the reform efforts already underway in the legislature and by government ministries intended to boost investors' confidence.
The proposed changes are said to be intended to help control capital flows and prevent foreign exchange from being taken out of Nigeria.
However, the Senate spokesman stated that although some of the Commission's recommendation had many sound attributes and could help Nigeria's investment climate, a market-oriented exchange rate policy was the best recipe for guiding the operations of the foreign exchange market.
According to him, such policy will ensure the supremacy of market mechanisms in efficiently allocating the scarce forex resources.
"The Upper Chamber believes the CBN should have the authority to regulate the forex market and determine the exchange rate policy as already enshrined in its enabling Act," Senator Abdullahi added.