Berlin Attack: Tunisian Security Arrest Amri's Nephew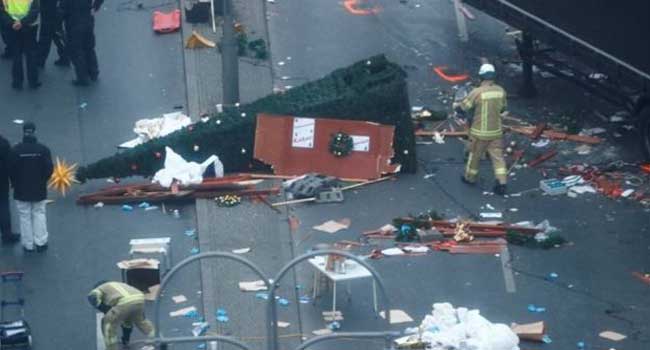 Tunisian security forces have arrested the nephew of Berlin market attacker, Anis Amri, and two other suspects, officials say.
The Tunisian Interior Ministry, said the three, aged between 18 and 27, were members of a "terrorist cell", and that they were detained on Friday.
This followed a lorry attack on Monday, on a Christmas market, which left 12 people dead and 49 injured.
Tunisian-born Amri, 24, was shot dead by police in the Italian city of Milan in the early hours of Friday.
German authorities said fingerprints they provided, confirmed the dead man was Amri.