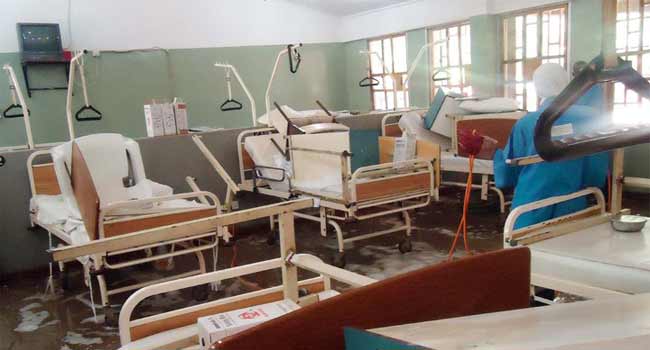 A Group of young entrepreneurs in Aba is partnering with the Abia State government in health care delivery to bridge the gap in the sector.
The group donated hospital equipment worth millions of Naira to Abia State University Teaching Hospital located in Aba, the commercial hub of the Abia State in south-east region.
According to the vice president of the group, Chimaobi Anyaso, the ideology behind "Umuaba Connect" is geared towards improvement and development of Aba city.
They further hinted that plans were on to collaborate with the executive to rehabilitate some deplorable pedestrian bridges.
"I grew up in Aba. This is the city that nurtured me. So, what we are doing today as young entrepreneurs that grew up here is give back and fashion the way out to collaborate with the government to develop Aba to a mega city for trade and commerce, as well as overall interest in other sectors,
"This is why, as a group, we are in Aba to donate hospital equipment to the State Teaching Hospital to assist to bridge the gap in health care delivery services.,
"I want to let you know that our intention is to partner with the government for overall interest of all Abians," Anyaso told reporters.
Meanwhile, the Chief Medical Director, Professor Chuks Kamalu, while commending the efforts of the group said the blood diagnostic machine would be very useful in the laboratories.
He urged other Abia entrepreneurs to join hands and contribute their quota in building the state to its enviable height.