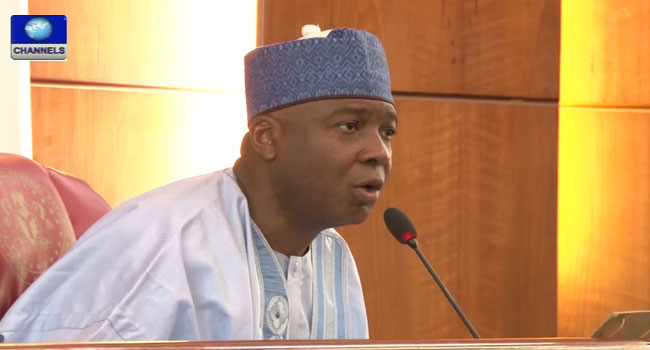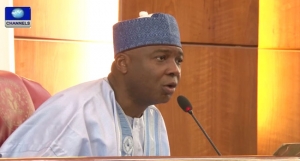 The trial of the Senate President, Dr. Bukola Saraki, at the Code of Conduct Tribunal (CCT) over alleged false declaration of assets continued on Tuesday in Abuja, Nigeria's capital.
At the resumed hearing of the case, a witness, Amazu Nwachuckwu, gave testimonies about how the Senate President allegedly transferred funds from Nigeria to service his mortgage obligation through an offshore account in the United Kingdom.
Nwachuckwu, who works as a Funds Transfer Officer in Guaranty Trust Bank, explained how Dr. Saraki purportedly transferred over $3 million between 2009 and 2012 from his domiciliary account with the bank to American Express Europe Services Limited.
The defence team, led by Mr Paul Usoro, however, argued that their client never maintained a foreign account as a public officer.
Mr Usoro added that Senator Saraki obtained a loan of 375 million Naira from the bank to acquire a property in London.
He maintained that it was not in breach of any law.
Further hearing in the case has been shifted to January 18, even though Mr Usoro has informed the Tribunal that he had more questions for the witness.
The CCT had earlier struck out an application filed by the Senate President against the Chairman of the Tribunal, Justice Danladi Umar.
Senator Saraki had accused Mr Umar of bias and asked him to disqualify himself from hearing the case.