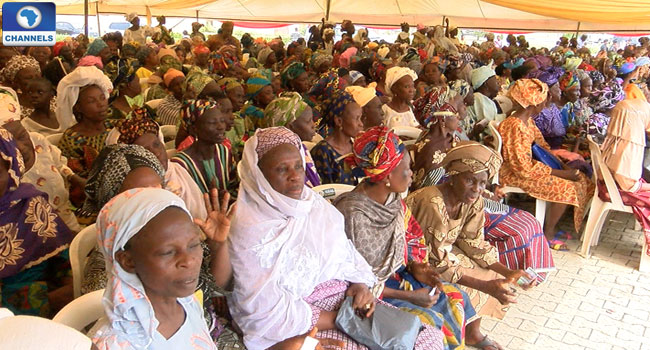 Some women in Adamawa State have organised a peace summit to brainstorm on the way forward after the defeat of Boko Haram terrorists by the military.
The one-day summit was also convened to set the stage for the rebuilding of not only destroyed infrastructure but their lives.
The women, drawn from the 21 local government areas of the state, converge on the Banquet Hall of the Government House in Yola, the Adamawa State capital in northeast Nigeria.
In her address, the wife of the Adamawa State Governor, Mrs Marian Jibrilla, highlighted the significance of the summit.
A member of the state's House of Assembly, Sodom Daniel, and another speaker at the event, Mrs Mai Ahmed, also gave an insight on the meeting.
It is the first time the women are coming together to chart a new course in a post-insurgency period, as they bear the brunt of the devastating effect of the Boko Haram insurgency.
Many are said to be widows, and their children either killed or abducted.
They have gathered to discuss issues ranging from security challenges, women empowerment, as well as their roles in the development of communities and sustaining peaceful coexistence.
The agitation for the global affirmative action on gender equality and the need for self-reliance was also discussed.
At the end of the peace summit, the women commended the efforts of President Muhammadu Buhari in defeating the terrorists.
They also lauded the State Governor, Mohammed Jibrilla, for his concern for their welfare.