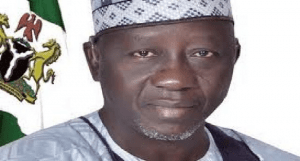 The Nasarawa State Government has promised an increase in salaries of government workers, while assuring them that ongoing payment of the emoluments will soon be over.
This was disclosed by the Commissioner for Local Government and Chieftaincy Affairs, Haruna Osegba, during a press briefing at the end of January Joint Account Committee of the Ministry.
The Commissioner, while fielding questions from journalists also hinted that the sum of 160 million Naira has been approved by the State Governor, Tanko Al-Makura, which is to settle gratuity of deceased pensioners.
On the issue of percentage payment of emoluments to local government employees, Mr Osegba gave an assurance that it would be a thing of the past as the state government is looking to resolve it sooner than later.
"With the increase in January allocation, there was a marginal increase of 32 million Naira and I'm hopeful that the local government would continue to witness a marginal increase in salary.
"What we got in December 2016 was 864,563 million Niara but January allocation to be shared in February is 896,899 million Naira.
"With the 32 million Naira, any local government under the category of 70 percent will now collect 72 per cent, while those under 60 per cent will get 62 percent, 50 percent will get 52 percent and 40 percent will get 42 percent", he said.
The commissioner assured that the ongoing construction of 625 bridges and culverts in all the local government and development areas will soon be completed.