Ayade Presents 2017 Budget To Cross River House of Assembly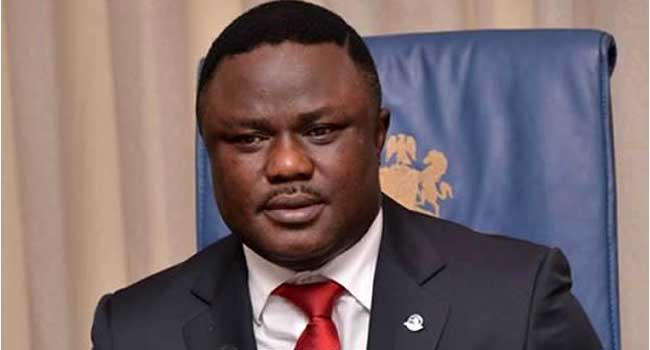 The Cross River State Governor, Ben Ayade, has presented the 2017 Appropriation Bill of 301 billion naira to the state House of Assembly.
Christened 'Budget of Infinite Transposition', the budget, according to the Governor, seeks to achieve three cardinal objectives of improving and expanding infrastructure through Public Private Partnership, planting the tree of the state future revenue generation and gradual industrialization of the state.
Giving a breakdown of the budget, N81,142,339,895.32 is allocated for recurrent expenditure while N220,060,873,053.48 is allocated for capital expenditure.
The recurrent expenditure represents 24.8% of the budget while the capital expenditure represents 75.2% of the budget estimate.
He said that the state intends to fund the budget from Internally Generated Revenue (IGR), Statutory Allocation, Capital Receipts and Projected Investor Revenue from Direct Foreign Investments.
According to the estimate, N81,142,339,895,32 is expected to be generated through IGR, N41,676,220,113.64 from statutory allocation, 76,070,524,023.85 from donor agencies, 38,474,892,065.29 from the Federal Government's Economic Recovery Fund and 63,839,236,850.70 from revenue from investments.
Making the presentation, Ayade informed the Assembly that it was the desire of his administration in 2017 to focus on the superhighway because it is the main energy that will open up the vista of opportunities for prosperity.
Describing the size of the appropriation bill as ambitious, Ayade said he was optimistic that it can be achieved because when there is cash deficiency, the intellect takes over.