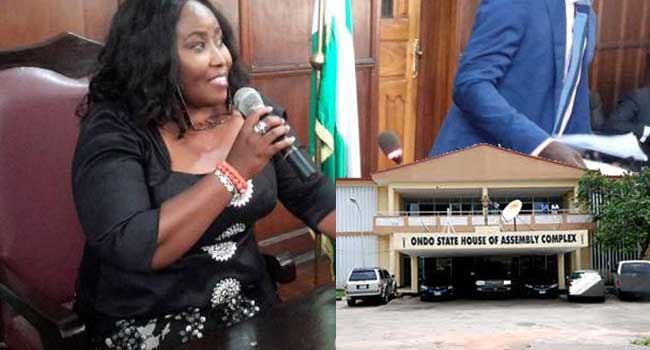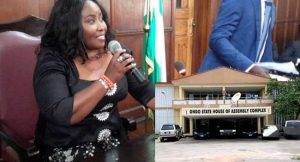 The crisis in the Ondo State House of Assembly is deepening as the assembly complex has been shut down by security operatives to prevent a breakdown of law and order.
This followed a tussle between two factions of the lawmakers over the leadership of the House.
The crisis started after the suspension of the Speaker, Deputy Speaker and the Majority Leader on Friday.
At the resumption of plenary on Monday, the new leadership insisted that the former leadership led by Mrs Jumoke Akindele remained suspended over the 15 million naira found on the House paymaster in the assembly complex.
Mrs Akindele has insisted she has nothing to do with.
She said that the aggrieved members could not have removed her from office as the allegation of fraud levelled against her had not been proven to be true.
She denied the allegation of fraud by her leadership, saying it was all politics as the cash was not found on her or any member of the House but on the paymasters who is the custodian of monies belonging to the Assembly.
During interrogation, the Paymaster was said to have told the lawmakers that he was acting on the directive of the leadership of the House.
Members of the House who were aggrieved by this insisted it was unlawful and corrupt for the leadership of the House to withdraw such cash without the knowledge of the members.
To this end, the aggrieved members suspended the Speaker, Jumoke akindele and two other principal officers; the Deputy Speaker, Fatai Olotu as well as the Majority Leader, Ifedayo Akinsoyinu.