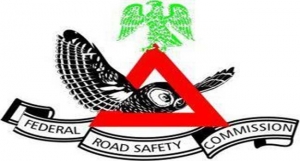 The Sector Commander of the Federal Road Safety Commission, RS 5.1 Command, Samuel Odukoya, has called on motorists to ensure they install speed limiting device on their vehicles, or face a clamp down by the law.
He said this at the Road Safety Mobile Court Mounted, at Oluku in Benin City, the Edo state capital.
He insisted that the commission will not spare any vehicle without the device in the interest of drivers safety and passengers.
He expressed concern on the safety of the motorists and passengers.
"They have to obey the law. The law is the speed limiting device. That is why we now adopted this technology, because they did not obey to the speed given to them by the FRSC.
"Passengers are suffering, they paid to reach their destination in time but they are now keeping them almost two or three hours here to face the mobile court.
"We are not going to be tired, our own advice is that they should obey and get the device fitted into their vehicle." Odukoya said.
"Nevertheless, unhappy with the modus operandi of the FRSC, the officers are undaunted as they remain committed to ensuring the law takes its course, towards engendering a culture of safety on our roads". He added.