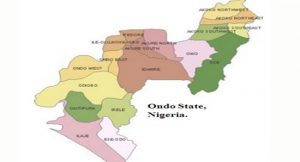 As part of Ondo State Government's efforts to restore orderliness to the forest reserves across the state, a verification exercise has commenced to identify and clear allotees in the forest reserves.
To achieve this, allotees who have compartments in the forest reserves have been charged to bring all the necessary documents needed for clearance.
The Permanent Secretary, Ondo State Ministry of Natural Resources, Mr Dally Salau, made this known in Akure, the state capital, where he warned that the era of lawlessness and disobedience has gone.
He stressed that the verification became necessary in order to identify true owners of compartments, saying this would go a long way to putting a stop to the issue of encroachment in the Forest Reserve.
Mr Salau said the Task Force has been able to impound some vehicles in the forest and on the roads carrying logs, while logging activities is still on hold.
He warned that no logging activity should be carried out until the forest reserves are reopened.
"I want to use this opportunity to advice our allottees to come out early for the verification exercise. They should bring out all the documents required for the exercise, so they can be cleared.
"This is vital so that the government would have a better position to formulate policies particularly in the Forest reserve.
"To avoid encroachment into the Forest reserves, government has inaugurated the Task Force on Forestry and Anti- Encroachment. They are put in place in the state to ensure that people do not move into the reserves until it is reopened by the state government.
"Now that the free areas have been opened, the Task Force would be more active to ensure that the order is enforced and obeyed.
"Let them (allotees and contractors) obey this order first, then the government would decide.
"The regime of orderliness has come. We cannot be operating in a state of anarchy, disobedience or lawlessness. We have to ensure that law, justice, fairness, peace and equity are restored and obeyed in our Forest Reserves", Mr Saliu stated.