El-Rufai Endorses Channels Kids Cup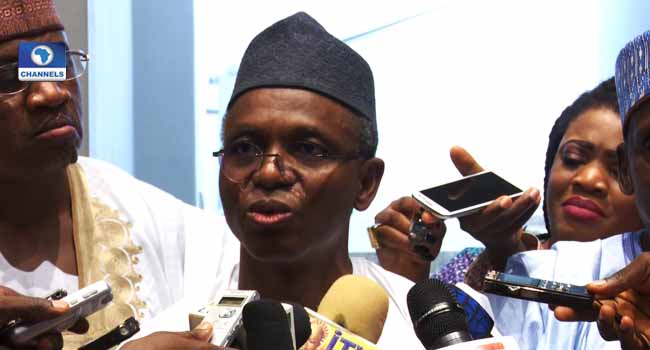 Kaduna State Governor, Nasir El-Rufai has endorsed the Channels Kids Cup and pledged his administration's support for the competition.
The Governor made this known on Tuesday when members of the organising committee of the competition paid him a visit at the Kaduna State Government House.
He said his administration would continue to partner with Channels Television on the competition and other activities because of the station's credibility and unbiased news reporting.
"I want to ensure you that we will support you financially, morally and in any other way to make this a success."
The governor, however, expressed optimism that Kaduna State, being the defending champions will retain the trophy.
The competition which is a social responsibility initiative of Channels Television is aimed at supporting grass-roots football and identifying young talents.
From the government house, the committee members visited the players who would be representing Kaduna State at the Murtala Mohammed Square training camp in the state.