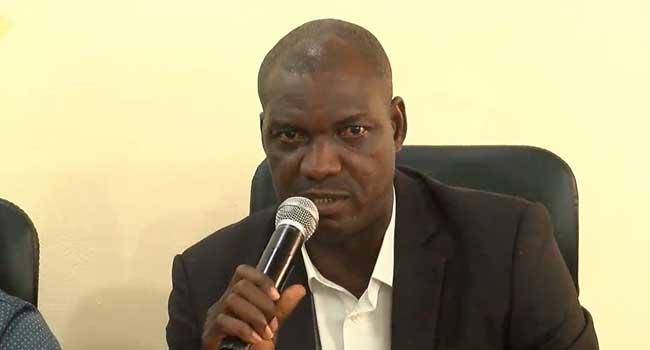 The Ondo State Football Agency (ODSFA) said it has never blamed Austin Eguavoen's disengagement on bad officiating from referees in the Nigeria Professional Football League.
The agency made the clarification over the weekend in a statement from its media officer, Chris Okunnuwa.
"ODSFA wishes to clarify that the claims attributed to the parental body of Sunshine Stars FC in the said report are not true. The claim in the report is not in any way a reflection of ODSFA's thought about Nigerian referees.
"The agency, nor any member of its management staff has never and will never issue such a statement wrongly credited to the Secretary of the ODSFA Interim Management Committee, Elder Mike Adeyeye," it said.
The agency, however, noted that only Coach Eguavoen could have divulged the reasons for his disengagement.
"We hold the Nigerian Referees in high esteem and regard the Nigeria Referee Association (NRA) as a noble body that must be accorded every bit of respect.
"So we urge every stakeholder of the Nigerian game, particularly the NRA to disregard the said report," the statement added.