Kabiru Ajoto Becomes Edo Assembly Speaker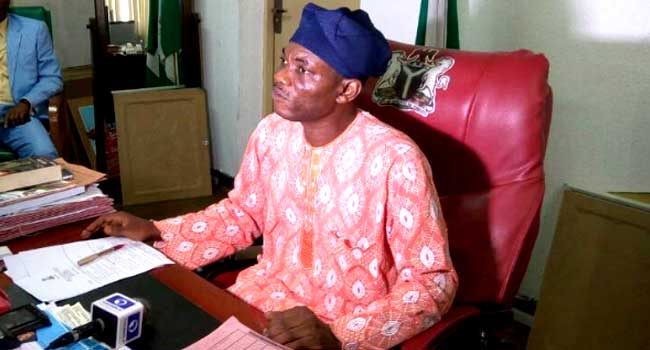 Lawmakers at the Edo State House of Assembly have elected Honourable Kabiru Ajoto, as the new speaker of the Assembly.
The lawmakers elected Honourable Ajoto on Monday at the Assembly complex in Benin City, following the impeachment of the former speaker, Justin Okonoboh.
Sixteen lawmakers initially met and decided to file an impeachment notice on the impeached speaker while three others joined them to increase the number to 19.
READ ALSO: Edo Assembly Speaker, Okonoboh, Impeached
One of the allegations levelled against Honourable Okonoboh by the lawmakers was the fact that he shut down the House to attend his son's graduation in the United States.
In his address shortly after he was sworn in, Honourable Ajoto told reporters that the impeachment exercise followed due process.
Ajoto, who also accused Okonoboh of running the House like a private enterprise, explained that it was normal to change the leadership if it was not performing.
He alleged that the former speaker had been adjourning the sitting of the House and awarding contracts without due process despite several cautions.
The new speaker also claimed that Okonoboh's wife uses her husband's official vehicle and also tried to influence the decisions of the House.
Meanwhile, the former speaker said that his impeachment was illegal and ordered the suspension of those involved in the exercise.