Kogi Govt Imposes Emergency Curfew In Five LGAs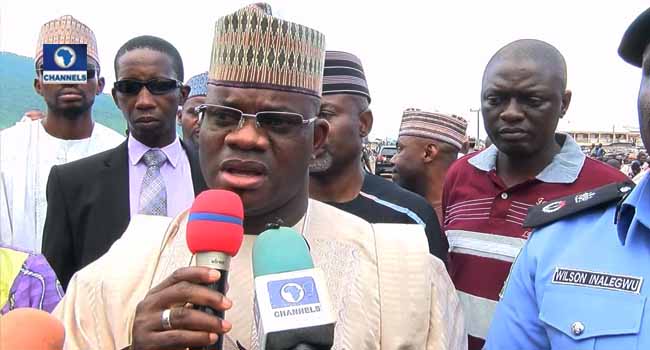 The Kogi State Governor, Yahaya Bello, has imposed an emergency 24 hours curfew on five Local Government Area in the state.
The five Local Government Areas are Adavi, Ajaokuta, Okene, Okehi, and Ogori Mangogo are all in the central senatorial district of the state.
Though reasons for the urgent declaration were not given, but some of the reasons may not be too far from the recent insecurity that has been on the increase mostly in Okene and its environs, which have led to the burning of a police station, killing of security men and the most recently the assassination of a labour leader Abdulmumini Yakub.
The declaration was made earlier this morning after the State Executive Council meeting which ended late last night.
In a statement by the Chief Press Secretary to the governor, Petra Onyegbule, "This is a notice of a 24 hours curfew imposed on residents of the five Local Government Areas of the central senatorial district beginning from midnight (the next one hour).
"This curfew will last for 24 hours and it is absolute. No movement whatsoever shall be allowed.
"All residents of Adavi, Ajaokuta, Okehi, Okene, Ogori/Mangogo Local Government Areas advised to comply with this directive as anyone who runs foul would have themselves to blame.
"The Government regrets every inconvenience this may cause and assures citizens and residents this decision has been taken in the best interest of the state".