Pete Edochie Wants Nigerian Filmmakers To Concentrate On Epic Stories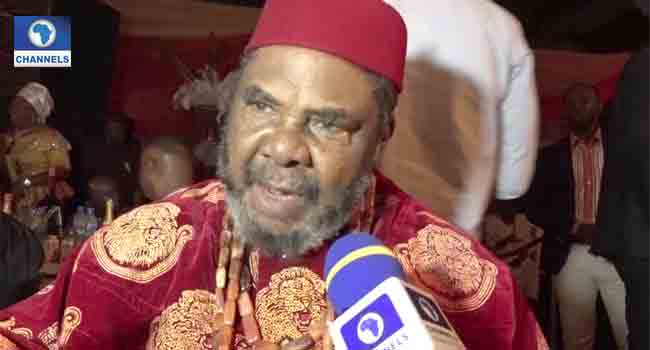 Veteran Nollywood actor, Pete Edochie, said Nigerian filmmakers need to concentrate on telling epic stories to retain international viewership and project undiluted Nigerian culture.
The actor told Channels Television's Entertainment News that he rarely features in contemporary movies because he is more interested in acting epic and cultural movies as a Nigerian culture custodian.
READ ALSO: Pink To Sing National Anthem At Super Bowl LII
He also revealed his aspirations for Nollywood in 2018 saying there is the need to go back to the roots and explore epic Nigerian stories.
"Some of us who are custodians of our culture and want to ensure that we market our culture undiluted don't feature as regularly as we should anymore.
"What the White man wants to see about you is epic so he can learn. He's not going to fall in love and kiss and swim. If we can go back to what used to make us what we were before all the adulteration things will be better for us." he said.
Edochie's role as Okonkwo in the acclaimed Television Series 'Things Fall Apart' catapulted him into stardom in 1987 and he has remained a legend in the movie industry till date with some of his sons, including Yul and Linc Edochie following his stead.