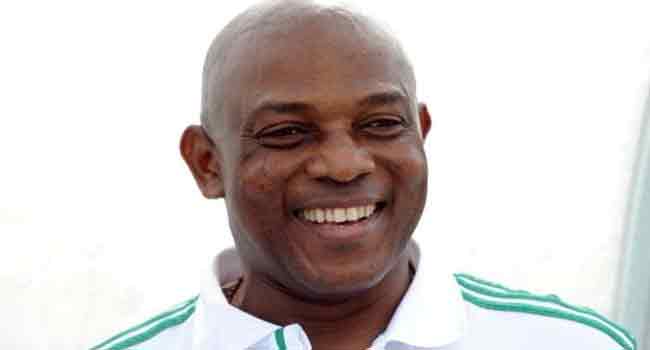 The former Super Eagles captain and coach, Stephen Keshi, has been honoured with a Google doodle on his posthumous birthday on Tuesday, January 23.
Popularly called the 'Big Boss, Google honoured him on its search page with a caricature wearing the Nigerian number four jersey and another wearing a face cap depicting his role as captain of the Nigerian Super Eagles and Coach of the team.
Also in the image are medals with '94 and '13 inscribed on them apparently showing his achievements in 1994 Africa Cup of Nations as player and as a coach in 2013.
Born January 23, 1962, Keshi earned 60 caps for the Nigerian national football team, making him the nation's second-most capped player at the time of his retirement.
The football legend represented Nigeria from 1982, at age 20, till 1994, most of the time captaining the Super Eagles and scoring vital goals from his position as a central defender.
He led Nigeria to qualification for the 2013 Africa Cup of Nations becoming only the second person to win the trophy both as a player and a coach after Mahmoud El-Gohary of Egypt.
Keshi died on June 8 in Benin City at the age of 54 and was buried in his hometown, Illah, Delta State.
The author of  Things Fall Apart, Late Chinua Achebe was also another notable Nigerian honoured by Google in the past.