Boko Haram Kills Aid Workers, Injures IDPs In Borno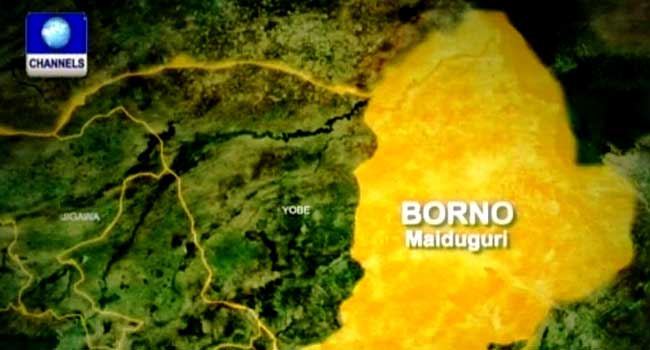 At least three aid workers were killed on Thursday night in a Boko Haram attack in Rann, Borno State.
They were killed when the terrorists struck at a camp housing Internally Displaced Persons (IDPs). Many of the IDPs were injured in the attack.
National Emergency Management Agency (NEMA) on Friday said three aid workers were killed while UN Spokeswoman Samantha Newport told AFP that four aid workers were killed and one is missing and suspected to be abducted.
Newport told AFP that the camp housed some 55,000 IDPs and the attack appeared to target the military.
A civilian militia source in Rann, which is some 175 kilometres (110 miles) from the Borno state capital of Maiduguri, and a senior military source gave AFP an identical death toll.
They also said eight soldiers were killed in the attack but there was no immediate official confirmation.
Newport said, "Four aid workers were killed, one aid worker was injured and one aid worker is missing, feared abducted.
"Of the aid workers that were killed, two worked for the IOM (International Organisation for Migration) in camp management; and one was a medical doctor working as a third party consultant for UNICEF," the UN children's agency, she said.
No details were immediately available for the fourth but Newport said the injured and missing were both women. All those involved were Nigerian, she added.
Boko Haram fighters killed nine people from the Rann internally displaced persons (IDP) camp in September last year, as they worked on farms just outside the town.
In January last year, a botched air strike by Nigerian army intended to hit jihadist fighters killed at least 112 people as aid workers distributed food.
Commanders at the time called the bombing a mistake and blamed "the fog of war".
An air force board of inquiry later blamed "lack of appropriate marking of the area" for the bombardment and an unexpected gathering of people at the location.