Iran To Maintain Nuclear Deal Despite Trump's Action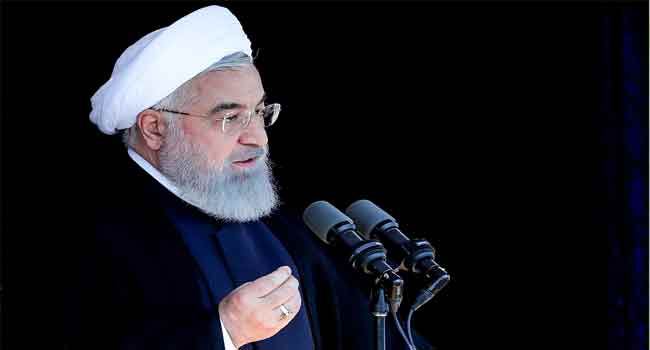 Iran's President, Hassan Rouhani, said Monday that his country would stay in the nuclear deal even if the United States pulls out, on the condition that the other parties remain.
"Either what we want from the nuclear deal is guaranteed by the non-American parties, or it is not the case and we will follow our own path," Rouhani said on the presidency website, without elaborating.
US President Donald Trump is due to announce on Saturday whether the United States will remain in the 2015 deal that lifted international sanctions in exchange for curbs to Iran's nuclear programme.
The other parties — Britain, China, France, Germany and Russia — have urged Trump to stay in the deal.
Rouhani said on Sunday that the United States would regret "like never before" pulling out of the deal, but has remained vague on how exactly Iran would respond.
On Monday, Rouhani said Iran had "thought of all the scenarios and have taken appropriate measures.
"The United States will be the principal loser in this affair," said Rouhani.
Trump has demanded the Europeans find a way to "fix" the existing deal by putting new curbs on Iran's missile programme and regional interventions, or he will reimpose nuclear-related sanctions at the next deadline for review on May 12.
AFP